Why I'm Ditching My iPad Pro For A Taste of Windows
12:36
Man, talk about first world problems. How privileged do you have to be to determine that the iPad Pro - the range topping big daddy of the iPad world - isn't quite good enough for you? Although I must disclaim that I do purchase (read: waste my money on) my own devices, so don't write me off as a 'Daddy's money' kind of guy just yet.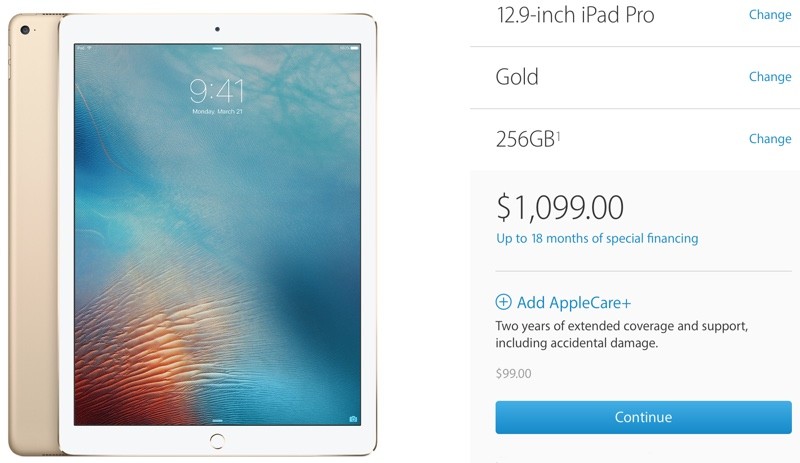 $$$$$
Anyway, now that I've cleared my name somewhat, we'll get back to the topic in question. I am currently the semi-happy owner of an iPad Pro, and have been since the first day it ever came out. No, I didn't quite go to the extent of queuing outside an Apple store, but I was sure to order online as quickly as I could. My iPad 3rd gen from 2012 was desperately slow, so I was eager to replace it. I had a bit of money knocking around, so why not treat myself to a powerhouse?
The Pro arrived the day after I ordered it, and Jesus, it's huge in every aspect besides depth. The screen was beautiful, the speakers were meaty, and the internal chipsets were strong and handled anything I threw at them without breaking a sweat. So why, as the title suggests, would I want to ditch it after 10 short months?
All that power... and this is about as taxing as things get
Well, let me tell you. It's all well and good having one of the fastest mobile chipsets and graphics that put a vast majority of laptops to shame, but what's the point of having all that power when you can't utilise it? The Pro, as you likely know, runs iOS. It's a fantastically polished interface that follows Apple's "it just works" slogan nicely. But to keep things so clean and simple, the interface by nature is very closed off. No tinkering here.
Perhaps the most frustrating thing about iOS on a powerful device is how it forces you to use mobile applications. Sure, these apps have been changed to suit the bigger screen, but at the end of the day, these are still apps which are designed to run on 512mb of RAM and 1GHz dual core processors. The Pro never heats up because the hardware is never challenged enough. As a result from all this, even though I knew I had a serious piece of kit in my hands, all I did on my iPad was browse the web and watch YouTube.
Over time I found myself getting more and more frustrated by how locked I was. I paid a pretty penny for this cutting-edge hardware, and I really wanted to use it. This is what has ultimately led me to ditch my iPad Pro in favour for a Surface Pro 4.
I've never done such a thing before. When I acquire a pricey new gadget, I always hold on to it for at least a solid year before moving on. Hell, my previous iPad gave me 3 and a half years of service before I gave in. The Pro is not deformed, and it still feels as quick as the day I got it - letting go of it now feels wrong, somehow. But I know selling on eBay will yield me a decent return, because the Pro is still the latest model, and thankfully I haven't given it a single scratch yet on its beautifully delicate aluminium back. So it's not quite money down the drain. But still... weird.
I'm nervous as hell, but this is the functionality I've always
wanted
So why the Surface Pro 4? Well, it offers similar power to the iPad Pro, but because it runs Windows 10, I can utilise that power properly. Think full Adobe suite, and even some PC games, if I become that desperate.
There's no denying I'm a bit nervous about the purchase. The experience will be less polished than the iPad, and it costs an even prettier penny than the Pro ever did (we're talking several hundred more pounds here), but I think it'll be worth it. All I will say though is this: thank god for return periods. I won't sell my iPad until I'm happy and settled with the Surface.
It would now just be sod's law that I acquire the Surface, sell the iPad, and then Apple announces
the iPad Pro to run Mac OS X... goddamn.